Choosing the Right Roofer for Any Roofing Project
When it comes to roofing services, whether for a residential roofing or commercial roofing, choosing the right roofing contractor for the job can be quite tricky, if not challenging for some property owners. The expertise and experience of a roofing contractor will not only dictate the functionality of your roofing system, but it will also influence its durability, longevity, and aesthetics, in relation to the roofing product that your potential roofing partner will have to use for your roofing demand.
In order to achieve a holistic roofing service that includes quality workmanship and top-of-the-line roofing materials, the key is for you to find the right Corvallis roofing contractor for the job. Here at Orezona Building & Roofing, we suggest that you evaluate your potential roofing contractor as you would with a lawyer or a doctor. And to help you find the best service there is here in Corvallis, OR, we have outlined some of the questions to ask in order to help you determine the reliability, reputation, and experience of a roofing contractor, not to mention their passion for service and excellence.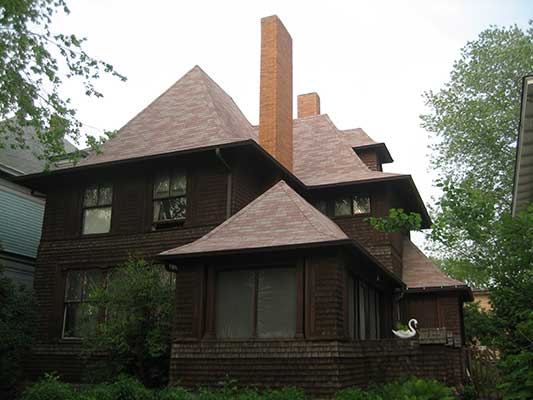 Your Trustworthy & Certified Residential Roofing Contractor
What is the full name, address, and phone number of the contractor?
Determining the name, address, and phone number or (NAP) of roofing company is essential for you to know the company's time in business in relation to their availability. Ideally, you would want to choose a roofing contractor that is within or near your home or place of business. This is especially true if you have some emergency roof repair needs, as the likelihood of a quick and better service is more possible when a roofing contractor has a base nearby.
Does your prospective roofing company have insurance?
There are some homeowners who tend to neglect the importance of insurance when it comes to a roofing project. Sad to say that its necessity and importance will only be felt when an untoward incident came to fore. If you would like to avoid a major headache before, during, and even after any roofing project, you should ask the contractor about their insurance. Let your potential roofing contractor know that you want an existing and current insurance certificate sent to you before any roofing project would commence.
In asking about their insurance, you should take note that the best roofing contractor has both comprehensive liability insurance and workers' compensation insurance. This is to protect you, as a customer, in case a construction accident do happen. The latter is important, for if there is no workers' compensation insurance, you may be held liable for any injury that a worker may succumb to during the construction phase.
Is your potential roofing contractor licensed, certified, and accredited?
When asking this question, in effect you are already asking whether or not the roofing company is licensed by your state, for example, the State of Oregon. A contractor, in reply, may point out their business license. However, such license relates only to tax requirements, but not directly to their competency. If you want to be assured of an expert roofing partner for your commercial or residential roofing here in Corvallis, OR, you should also ask for their accreditations or certifications. There are some roofing manufacturers like Owens Corning, GAF, and CertainTeed that offers accreditation or certification program to establish a credential as an expert roofing contractor. Hence, giving a hint of your potential roofing contractor's degree of knowledge, dedication, and professionalism.
How long has been the company in business?
Like any other form of undertaking, the experience will always be a plus factor, especially when trying to evaluate a roofing contractor here in Corvallis, OR. You will somehow be assured that a particular roofing company has managed to gain wisdom and specialized knowledge through their years of experience in the roofing business.
On the other hand, all roofers in Corvallis, Oregon has to start somewhere. Therefore, if you think a roofing company still lacks experience, but they are highly recommended by your peers or associate, you should dig deeper on their portfolios and referrals. Try to evaluate, whether the recommendation will somehow compensate for their lack of experience. However, you should still put in mind that the failure rate of a starting business in the first three years is very high. So tread carefully.
Here at Corvallis, OR, homeowners and business owners trust Orezona Building & Roofing for their residential roofing and commercial roofing needs. We have been in business for many years now, and have managed to acquire the necessary licenses, certifications, and accreditations coming from various roofing and business authorities. If you want to know more of our portfolios, experience, and services, you can easily contact us at (541) 981-2190 for help. You may also follow us on Orezona Building & Roofing Facebook Page for more details. Contact Us Today!