Revitalizing Your Concrete Surfaces with Concrete Lifting & Leveling Services
Uneven or sinking concrete can pose significant safety hazards, negatively impact your property's aesthetics, and potentially decrease its value. At Orezona Building & Roofing Co. Inc., we specialize in concrete lifting and leveling. Our expert services are designed to fix unlevel concrete slabs, thereby enhancing the safety and look of your property.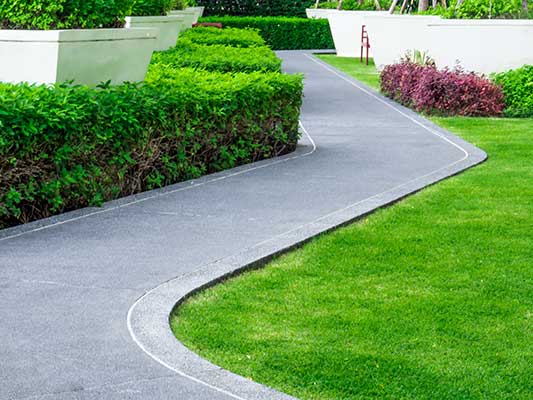 Our Concrete Lifting & Leveling Services
We use state-of-the-art techniques to rectify slab issues for a variety of concrete surfaces, including:
Concrete Walkways and Paths: Keep pedestrians safe with level, easy-to-navigate surfaces.
Driveways: Avoid vehicle damage and increase curb appeal.
Patios and Decks: Enjoy a level surface for outdoor furniture and a safe space for outdoor activities.
Warehouse and Garage Floors: Maintain a safe environment for workers and equipment.
Pool Decks: Eliminate dangerous tripping hazards near water.
Our efficient, cost-effective concrete lifting and leveling process involves injecting a special polyurethane foam beneath the uneven slab. This lifts and levels the concrete without the need for any disruptive excavation.
Why Concrete Leveling Is Important
Concrete problems often start small but can quickly expand into significant issues if ignored. Sunken or uneven concrete can lead to:
Tripping hazards
Water pooling and flooding problems
Potential structural damage over time
Decreased property value
Addressing these issues early on helps to mitigate risks and potential long-term structural damage.
Choose Orezona for Your Concrete Lifting & Leveling Services
Choosing Orezona means choosing a reliable partner dedicated to exemplary service and deliverance of lasting results. Our team is experienced, insured, and continually trained to ensure the highest quality workmanship.
Contact Us for a Free Quote on Concrete Lifting & Leveling Services
Take the first step toward a safer and more visually appealing property. Contact Orezona Building & Roofing Co. Inc. today. We're always ready to address any questions or concerns you may have about our concrete lifting and leveling services.
For a FREE quote, call us today at (541) 981-2190 or reach us through our Contact Page.