What Our Valued Customers Say, From Commercial Roofing to Concrete Lifting and More
At Orezona Building & Roofing Co. Inc., our top priority is customer satisfaction. We always strive to deliver exceptional service, superior workmanship, and lasting results for our clients, whether it is commercial roofing or even concrete lifting. Your feedback provides us with invaluable insights to enhance our services continually, ensuring we meet and exceed your expectations every time.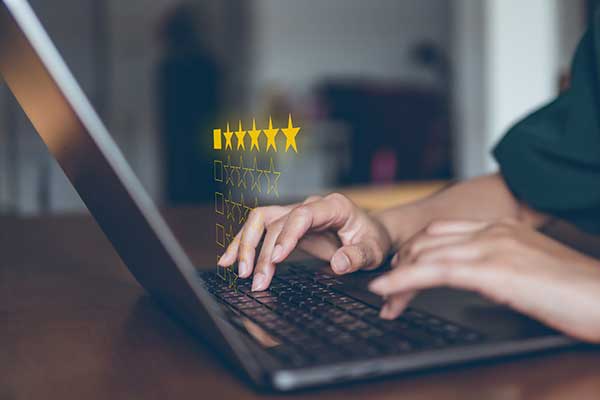 We greatly appreciate the time and effort spent by our customers to share their experiences and testimonials. Your reviews not only let us know what we're doing right but also inform potential customers about the quality of our work and the reliability of our team.
Share Your Feedback of Our Work and Your Experience
Your opinion matters to us! Please take a moment to share your experience with Orezona Building & Roofing Co. Inc. Your review can cover any or all of the following aspects:
Overall satisfaction with our work
Professionalism and demeanor of our team members
Quality of our residential and commercial roofing, concrete lifting, or leveling services
Timeliness and efficiency of project completion
Communication and responsiveness of our staff
Recommendations or areas for improvement
We genuinely appreciate any feedback, and we promise to utilize it to improve our services and customer experience continually.
Read What Our Customers Say About Our Work
As you explore our Reviews page, you can read the opinions of our satisfied customers. We take great pride in our work and are continuously motivated by the positive feedback we receive.
Average Review Rating
Average Rating: 5
Total Reviews: 10
List Of Reviews
By:
Elizabeth Najera
on
Orezona Building & Roofing Co. Inc.
I have had the pleasure of working closely with the owner and his crew for a few years. He is honest, and I use him on all of my projects. His expertise and professionalism always supersedes my expectations. I will continue to use this company for years to come.
By:
Jeff Carter
on
Orezona Building & Roofing Co. Inc.
We loved working with this company! They did a great job replacing our roof, and did a very thorough yard sweep for nails and debris. We have young children and they were very courteous around our kids.
By:
Mary Hartley
on
Orezona Building & Roofing Co. Inc.
Jason has always been prompt and very helpful when needing bids for my clients. My clients have always been very satisfied with the work his team completes! Mary L Hartley, Cadwell Realty Group
By:
Rita Martin
on
Orezona Building & Roofing Co. Inc.
This crew did a great job on our roof. Got to the house about 8 am and was finished and Everything was cleaned up by 5 pm. Jason was very helpful and the entire crew was respectful and even stacked the bricks from the old chimney. We are very pleased. Thank you Orezona
By:
Joshua Johnson
on
Orezona Building & Roofing Co. Inc.
Jason and the Orezona crew were great to work with. They were responsive, flexible, and hard working. They replaced our entire roof with beautiful products and in a very timely manner.
Contact Us for Your Roofing and Construction Needs
Should you have any specific questions about our residential or commercial roofing services or want to discuss an upcoming project, please feel free to reach out directly. We're here to assist you and provide any additional information you may need. You can always expect prompt, friendly, and attentive customer service from our expert team.
Call us at (541) 981-2190 for all inquiries or use our Contact page to send us a message.