What Our Valued Customers Say, From Commercial Roofing to Concrete Lifting and More
At Orezona Building & Roofing Co. Inc., our top priority is customer satisfaction. We always strive to deliver exceptional service, superior workmanship, and lasting results for our clients, whether it is commercial roofing or even concrete lifting. Your feedback provides us with invaluable insights to enhance our services continually, ensuring we meet and exceed your expectations every time.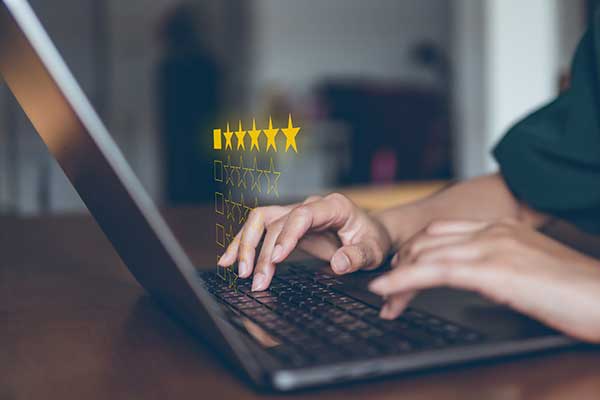 We greatly appreciate the time and effort spent by our customers to share their experiences and testimonials. Your reviews not only let us know what we're doing right but also inform potential customers about the quality of our work and the reliability of our team.
Share Your Feedback of Our Work and Your Experience
Your opinion matters to us! Please take a moment to share your experience with Orezona Building & Roofing Co. Inc. Your review can cover any or all of the following aspects:
Overall satisfaction with our work
Professionalism and demeanor of our team members
Quality of our residential and commercial roofing, concrete lifting, or leveling services
Timeliness and efficiency of project completion
Communication and responsiveness of our staff
Recommendations or areas for improvement
We genuinely appreciate any feedback, and we promise to utilize it to improve our services and customer experience continually.
Read What Our Customers Say About Our Work
As you explore our Reviews page, you can read the opinions of our satisfied customers. We take great pride in our work and are continuously motivated by the positive feedback we receive.
Average Review Rating
Average Rating: 5
Total Reviews: 10
List Of Reviews
By:
Alan Deitch
on
Orezona Building & Roofing Co. Inc.
Jason the owner and his team are top notch. They have done new roofs, reroofs, repairs and inspections for me during the past 5 years. At least 10 to 15 seperate projects. They have always been top notch. You should not hesitate to contact them for all your roofing and construction needs
By:
Laura Iverson (Oregon Artist)
on
Orezona Building & Roofing Co. Inc.
So, when the inspection report on our new house revealed it would need a new roof, I thought "Oh no. What a hassle." Well it wasn't at all. Orezona is a wonderful company to work with. They handled all aspects of the new roof professionally and courteously. The roof was completely done in 1 1/2 days! They took off the old roof one afternoon and got the new roof on by the end of the next day. They provide a great warranty too. Couldn't be happier.
By:
Brian L
on
Orezona Building & Roofing Co. Inc.
Orezona did a great job with roof removal and replacement. Jason was courteous, professional and took the time to explain what the crew was doing on site. They identified and replaced plywood with moisture damage and inspected headers and waves. All work was completed in 2 days. They cleaned up everything before leaving. Jason performed onsite inspection. Bid was competitive with others I received. I would work with Orezona again on future roofing needs.
By:
Andrea Vallejo
on
Orezona Building & Roofing Co. Inc.
We had an amazing experience with Orezona. The crew showed up when they said they would and busted out our roof without wasting a minute - seriously. While waiting on supplies to show up, they had offered to help us load up some large debris we were planning to take to the dump into their truck and took it off our hands. I can't believe how quickly they got our roof done and how kind they were. By the time the crew had finished, our yard and areas surrounding our home were cleaner than before they had arrived. So impressed. I could go on.. one of the men working on our roof took time to make sure that we were getting the type of vents we needed for a future project and they installed them perfectly. After all was said and done, the owner came by to collect payment and helped us unload our u-haul while I wrote the check. Our neighbors have been complimenting our roof since we've gotten it done. I will recommend Orezona to anyone in the area looking to replace their roof.. plus on top of all of this and the quality we received - we paid $5k less than the other bids we received from other roofers in the area. Can't complain about anything!
By:
Makenna Winn
on
Orezona Building & Roofing Co. Inc.
Johnathan was incredible responsive and flexible in helping us with our roofing needs while selling our old home and buying our new one. He helped us to get the repairs we needed, while also doing detailed inspections and estimates on both houses.
Contact Us for Your Roofing and Construction Needs
Should you have any specific questions about our residential or commercial roofing services or want to discuss an upcoming project, please feel free to reach out directly. We're here to assist you and provide any additional information you may need. You can always expect prompt, friendly, and attentive customer service from our expert team.
Call us at (541) 981-2190 for all inquiries or use our Contact page to send us a message.