Safeguard Your Home with Trusted Specialists in Expert Repairs & Maintenance for Your General Construction Needs
Your property's roof serves as the primary defense against the harsh Pacific Northwest elements. Keeping your roof in good shape is crucial, especially in Oregon's diverse weather. Whether a leaking roof, broken shingles, or wind damage is disrupting your comfort, Orezona Building & Roofing Co. Inc. is at your service with our general construction services.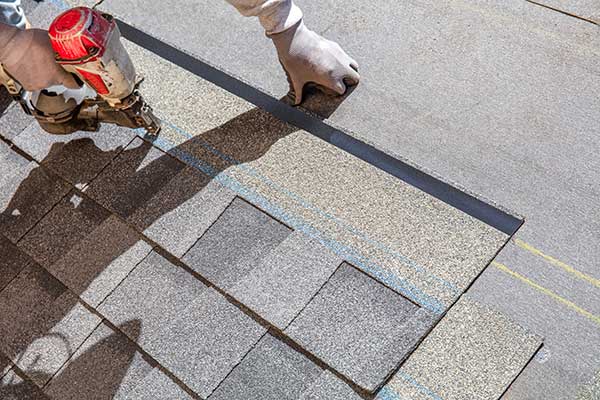 We provide thorough assessments and FREE estimates for all repair needs, allowing you to understand the exact extent of roof damage and our recommended repair plan. Our proactive approach aids in detecting early signs of damage and deterioration, preventing minor issues from escalating into costly replacements.
When maintenance and repairs are neglected, it can lead not only to additional expenses but also to structural decay and even a potential roof collapse.
Subtle Signs of Needing a Roof Repair Service
Regular checking for potentially damaged shingles is crucial. Signs like cracked or bent shingles and asphalt granules collecting in your gutter signal that an immediate repair is needed. These damages could result from aging or recent weather conditions, such as storms or hail.
Any degree of leaking inside your property calls for prompt attention to prevent structural damage and decay. Regular roof leak inspections and maintenance services by a professional roofing contractor can help prevent these.
Noticing debris on your roof, especially large ones following a storm or strong wind should prompt a call to a roofing contractor for roof inspection and necessary repairs.
Improper Roof Installation
Installation is a critical phase in any roofing system. If you experience roofing issues due to poor installation, immediately seek help from a professional to prevent the condition from worsening.
Our Services and What You Can Expect from Us
At Orezona Building & Roofing Co. Inc., we provide an array of services, including:
Expert Roof Repairs: Our team of skilled general construction professionals are adept in various roof repair strategies.
Efficient Roof Maintenance: Regular inspections and preventive maintenance services to ensure your roof's longevity.
Experience with Most Roof Types: Our staff is proficient with various roofing materials on both residential and commercial structures. We also work with soffit & fascia, chimney flashing, and skylight repair or replacement.
24/7 Emergency Service: We are always ready to cater to your urgent roof repair needs. We ensure a proper fix to leave your roof functioning optimally.
Effective and Efficient Results: Our 20+ years of experience and state-approved works stand as a testament to our commitment to delivering high-quality, efficient roofing services.
Contact Us Today for Your Roofing Needs
For your FREE estimates, roof inspections, and certifications, turn to Orezona Building & Roofing Co. Inc. Call us today at (541) 981-2190 or message us through our Contact Page. We're more than happy to assist you with your roofing and general construction needs!